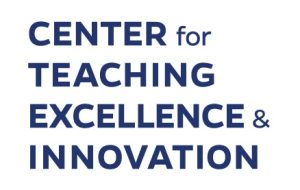 The Innovative Instructor is brought to you by the Center for Teaching Excellence and Innovation (CTEI), the teaching and learning center for the Johns Hopkins University Schools of Arts & Sciences and Engineering. The mission of the CTEI is to partner with faculty and graduate students to extend their instructional impact by connecting innovative teaching strategies and instructional technologies.
After the Provost's Gateway Sciences Initiative Symposium on Teaching Excellence in January 2012, faculty expressed interest in having an online space where ideas about innovative teaching could be collected and archived. As a resource for those teaching in any discipline, The Innovative Instructor blog offers a variety of ideas about teaching excellence, instructional technology, and teaching as research.
The Innovative Instructor blog builds on a successful print series of the same name, which focuses on Pedagogy, Best Practices, and Technology. Blog posts will cover topics such as active learning, assessment, use of case studies in instruction, classroom management, instructional design, how to engage students, grading and feedback, collaborative learning, leading discussions, hybrid instruction, and teaching methods.
Posts are written by staff members in the Center for Teaching Excellence and Innovation; however faculty, post docs, graduate and undergraduate students, and staff from other Johns Hopkins teaching and learning centers are invited to serve as guest editors. If you have a teaching-related topic that you would like to share, please contact Amy Brusini at abrusini@jhu.edu. Or contact her if you have an issue or subject you'd like to see covered in a future post.
CTEI is just one of the teaching support centers at Johns Hopkins University. Find a complete list under the Contact tab. CTEI provides a variety of services for faculty in the Krieger School of Arts & Sciences and the Whiting School of Engineering. CTEI staff members meet with instructors to discuss digital course enhancements, manage the Instructional Enhancement Grant Program, collaborate with faculty on grant projects, and offer structured opportunities for faculty to learn about cutting edge educational innovations. CTEI is also the home for the TA Orientation and the institutional affiliation with the Center for Integration of Research, Teaching, and Learning (CIRTL). We offer a number of opportunities to prepare future faculty for teaching.
Whether you are faculty, future faculty, student, or staff interested in pedagogy, teaching with technology, or educational best practices, welcome to The Innovative Instructor.