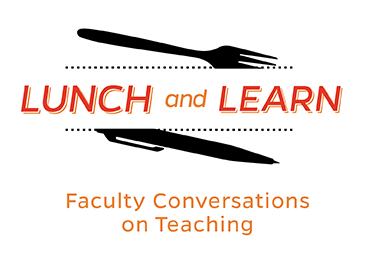 On Tuesday, December 7, 2021, the Center for Educational Resources (CER) hosted a virtual Lunch and Learn that reviewed the university's upcoming migration to Canvas, the new learning management system (LMS) that will replace Blackboard. Brian Cole, Associate Director for the CER and leader of the LMS migration committee, provided an update and summary of the process which was followed by faculty Q and A.
Cole began with a brief explanation of why the university is migrating to Canvas: the university's contract with Blackboard will end at the end of this fiscal year so we must choose a new system. In addition, our current version of Blackboard is outdated and increasingly unreliable, especially when using the more complex tools such as tests. Last spring, a university-wide LMS evaluation process was held and the majority of stakeholders (faculty, staff, and students) selected Canvas as the future LMS.
Key dates for faculty to keep in mind:
Spring 2022 – The university will run a small Canvas pilot, with approximately 50 courses from across all JHU divisions.
Summer 2022 – ASEN summer courses will be 'opt-in:' ASEN instructors can choose between staying in Blackboard or using Canvas for Summer 2022 courses. (If you are teaching a summer course that is not in ASEN, please check with your division's teaching and learning center.)
Fall 2022 – No courses offered in Blackboard, everything in Canvas.
December 1, 2022 – Blackboard access turned off.
Faculty will have a choice between building a new course from scratch in Canvas, or migrating existing course content over from Blackboard. Cole highly encouraged faculty to build from scratch if the course is mostly content-based and does not use many complicated tools; this will give faculty an opportunity to learn their way around Canvas.  If a course uses more complicated features, such as tests, faculty might want to consider a migration, either on their own, or with CER assistance.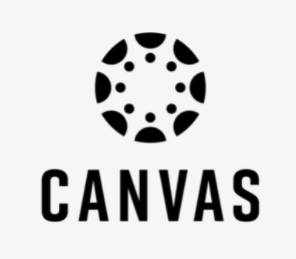 The CER will provide multiple opportunities for training and help throughout the migration process. Training for Homewood faculty will begin in late spring of 2022. There will also be live and on-demand trainings led by Canvas professionals available to JHU faculty.
Cole concluded with a brief demo of Canvas which led to a Q and A session:
Q: How much time will it take to migrate a course?
A: This will depend on how complex your course is, how many tools you use now.
Q: Can faculty use the free Canvas site?
A: Yes, if faculty want to experiment and get to know Canvas, they can create a free account available at https://canvas.instructure.com/register,  but anything posted there becomes the intellectual property of Canvas. We will not support migrating any content created using the free account to your JHU Canvas account. Also, not all features available in the free environment will be available in the JHU environment.
Q: What about third party tools (VoiceThread, Panopto, Turnitin, etc.)?
A: Most third party tools will be available in Canvas. The appearance of a tool may differ from the way it appears in Blackboard, but the functionality should be similar.
Q: What about section merges? Will we still be able to do that?
A: Yes. Sections will work differently in Canvas – child courses will be more integrated with parent courses. The process of creating merged sections will change, but it should work more efficiently.
Q: Can you copy directly into the content editor?
A: Yes, you can copy directly into the content editor and it should work better than when you copy into Blackboard's content editor.
Q: Does Canvas have a good discussion board that can replace Piazza?
A: There are two versions of discussion boards in Canvas. The old one is very similar to Blackboard. The newer one is updated and is closer to the way Piazza works – there are features such as a TA or instructor being able to approve an answer, it has a 'mentions area,' like Piazza, but it does not have everything.
Q: How will courses that are not migrated from Blackboard be archived?
A: Blackboard archive file are .zip files – they are only readable by the Blackboard system. We will advise exporting certain pieces – gradebook/grades, for example. But we have to be careful with grades for FERPA reasons. IT@JH will archive as much as they can, but it will be kept in an offline state, for accreditation purposes only. The archiving process is not entirely worked out yet.
Q: How do you give feedback to students in Canvas?
A: Assignments are graded using something called Speedgrader – this is similar to the way Blackboard assignments are graded. There are also more analytical tools available to give you an idea of how your students are doing in the course. These tools may help to streamline who you may need to contact. It is very easy to message students from different areas of a course.
Q: Will there be integration with Teams, Sharepoint, and OneDrive?
A: It is anticipated that Teams and OneDrive integration will be ready for the Fall 2022 semester.
Q: Will faculty have early access to their courses?
A: Faculty may begin working on a migrated or developmental version of their course as early as April. Official Summer 2022 and Fall 2022 courses will be available in Canvas in roughly the same timeframes as they were in Blackboard.
Q: What about archiving in Canvas?
A: It is very easy to move or reference material stored in a previous Canvas course. Course copy works much better in Canvas than in Blackboard – it is much more granular. There is also the ability to create specific modules that can be developed and shared among departments.
For additional information about the transition to Canvas, faculty can access: http://canvas.jhu.edu. There is also a mailing list faculty can join to stay informed: https://jh.qualtrics.com/jfe/form/SV_5bWaTLyFV5WJTg2
Amy Brusini, Senior Instructional Designer
Center for Educational Resources
Image Source: Lunch and Learn Logo, Canvas Logo