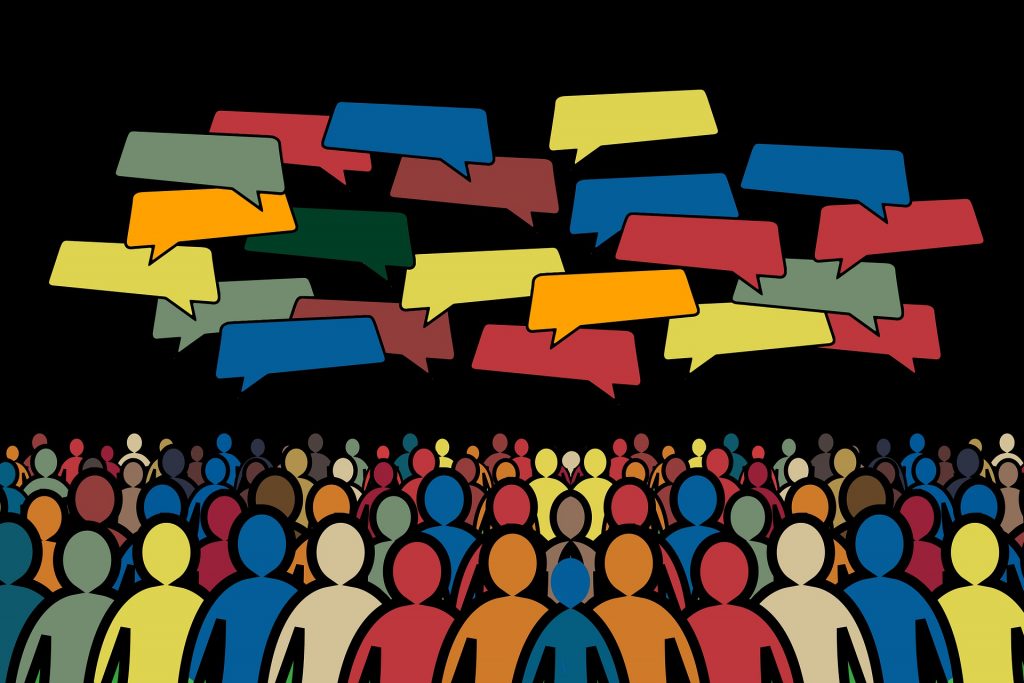 [Guest post by Charles Stevenson, Acting Associate Director of the American Foreign Policy Program, SAIS, Johns Hopkins University]
Leading classroom discussions is a popular teaching strategy used by instructors across many disciplines. It can be a great way to engage students with a particular topic as well as encourage the development of critical thinking skills. When implementing this strategy, the instructor takes on the role of facilitator, guiding students through the discussion, rather than the more traditional role of lecturer. This format can present various challenges along the way, such as keeping the discussion on topic and encouraging all students to participate. The following is a list of considerations and suggestions designed to help instructors as they lead classroom discussions.
Class contract: During the very first class, you could discuss and even vote on some provisions for a contract between the instructor and students. Do you want to be called by your first name or surname? Do you want to raise hands to be called on, or speak as you wish in polite order? Can you be asked direct questions about the reading, or do you pledge to make mention of relevant readings in your discussion? Is it very important or not especially important that we end on time? Will you give notice if you are unable to attend class?  The resulting ground rules may have to be modified over time, but they indicate the instructor's willingness to share responsibility for the success of the class.
Leading questions and student responses: A good leading question can launch a productive discussion. A yes/no question can lead to a debate among class members. A more open-ended question can lead to a list of alternative explanations. Use the chalkboard/whiteboard. Often it helps to list answers before engaging in deeper discussion of them. It always helps to use the students' own words, rather than what might be the instructor's preferred terminology, in order to make them feel invested in their answers and accountable for explanations. Quiet students can be coaxed to participate by asking whether they agree with a point just made.
Move around: If the classroom arrangement permits, move around. You might even teach from the opposite end of the room on occasion so that students can't hide in the back pew by taking the same seat each time.  If a discussion is lively, move around opposite speakers and stand behind students you want to encourage to speak up.
Student roles: You can assign students key roles in discussions. Someone could summarize a reading or express a point of view on a key topic of the day. Or, two students could be assigned differing points of view as a kickoff debate. Similarly, a student could be tasked to summarize a discussion or conclusions at the end of a topic.
Keeping discussions on topic: The instructor needs to think through a logical sequence of topics and leading questions in order to cover the necessary material. One way to keep discussions focused is to have an agenda on the board. A point that might belong later in the discussion can be cut short by noting its relevance to a later topic. On the other hand, if there is a major news story that students are eager to discuss on a given day, the professor should make room for it, but at a time and place that is most helpful to covering the assigned topic, such as right at the beginning or pre-slotted at the end of the class period. Another technique is to compile a list of "sidebar" topics that are deferred until near the end of the class period.
Follow-up: Insufficiently covered matters can be dealt with in various ways. The instructor could send around a summary paragraph or links to resources. A student could volunteer or be tasked with providing additional material by class email. A student could be tasked with making a brief report during a subsequent class. Some professors ask students to submit a brief paragraph at the end of every class describing the main lesson learned that day and/or what questions still remain regarding the topic. Following guest speakers or classroom exercises, it is important to have a brief class discussion of reactions and "key takeaways" from the activity.
Chat rooms, etc.: Just about anything that engages students in course materials and with each other outside the classroom is valuable. Back-and-forth email exchanges and chats through Blackboard or other tools can provide continuing learning experiences. The instructor can help with timely interventions, but the students have to feel engaged to participate. Assigning group projects that require out of classroom consultation also help develop class engagement.
Additional Resources: The University of Michigan's Center for Research on Learning and Teaching has additional materials on this topic and others: http://www.crlt.umich.edu/tstrategies/tsd
Charles Stevenson, American Foreign Policy
Nitze School of Advanced International Studies (SAIS), Johns Hopkins University
Dr. Charles A. Stevenson teaches courses in American foreign policy at the Nitze School of Advanced International Studies (SAIS), Johns Hopkins University. Previously, he was a longtime professor at the National War College, where he was director of the core course on the interagency process for national security policy.
Image Source: Pixabay