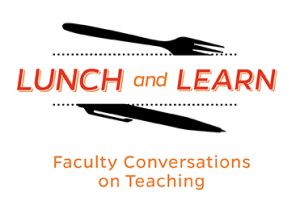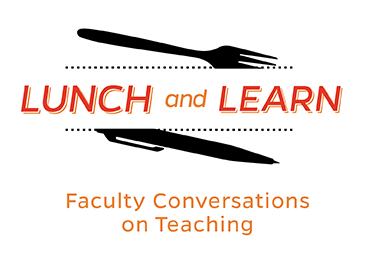 On December 16, 2020, the Center for Educational Resources (CER) hosted a Lunch and Learn: Working with Teaching Assistants (TAs). Rebecca Pearlman, Senior Lecturer in Biology, and Reid Mumford, Instructional Resource Advisor in Physics and Astronomy, shared strategies for how to best work with TAs to support student learning. Mike Reese from the CER moderated the discussion.
Pearlman manages a mix of graduate and undergraduate level TAs in the Biology department each semester and has worked with hundreds of TAs during her career at Hopkins. Mumford manages approximately 30 graduate level TAs each semester as well as a group of undergraduate learning assistants who help with classroom tasks but do not take part in grading. The following is a combined list of strategies that the presenters shared during the presentation:
Set clear expectations – This could include a contract, job overview, checklist of duties, etc.
Provide tips for TAs so they are prepared for the semester – This may include training documents, resources, and tools they will need.
Take advantage of technology – Google Forms for identifying availability, Doodle polls for arranging meetings, Blackboard site to store answer keys, Slack/MS Teams to communicate among the instructional team.
Build community – Take an interest in the TAs and get to know them. This helps to establish positive relationships between the instructor and TAs and among the TAs themselves.
Meet weekly – Review upcoming course content, monitor progress of each section, ensure TAs understand their upcoming tasks. Mumford also uses his weekly meetings to provide feedback and encouragement to the TAs.
Designate a head TA, if possible – If you have a large number of TAs, it may be beneficial to designate a head TA to help you manage the rest of the group. With his large number of TAs each semester, Mumford relies heavily on his head TA to make sure weekly instructions and tasks are assigned appropriately.
Consider feedback from students – TA evaluations can offer helpful feedback to both TAs and instructors. Pearlman noted that student feedback is especially helpful if she needs to make decisions about rehiring a TA. She can pull quotes directly from the evaluations. Mumford noted that he always meets individually with each of his TAs to review their evaluations.
There were some questions from other faculty members after the presentation:
Q: To what extent do you use undergraduate TAs?
A: Mumford responded that by policy, all of the TAs in his department are graduate students. He went on to say that he finds that experienced TAs are valuable, but it is harder to change their behavior. If they are first year TAs, he has more of an opportunity to shape them.  He does hire undergraduate learning assistants who assist with day to day tasks in the classroom but do not take part in any grading.
Pearlman stated that it seems to vary by department, but in biology, they have a mix of graduate and undgraduate TAs, and all of them participate in grading. She enjoys working with both populations, noting that the undergraduates tend to be self-starters, while the graduates bring a wealth of knowledge from the lab.
Q: To what extent is it useful for TAs to TA twice?
A: Pearlman responded that the undergraduate TAs often stay with her for years. They help each other and learn a lot by continuing in the role. They enjoy teaching the material more than once.
Q: How do you select your TAs?
A: Pearlman replied that the graduate level TAs are assigned to her department, but the undergraduates apply for the position. In the Fall 2020 semester she had 50 students apply for 18 positions. She uses a Google Form to ask them questions such as "why are you excited to be a TA? – or "what can you bring to the position?" Pearlman says she does review their grades, but they are not necessarily a priority; it often comes down to who is available at the right time.
Mumford responded that graduate TAs are assigned, but for the undergraduate learning assistants, he relies on referrals from the graduate TAs. He specifically asks them to recommend  great students. He then follows up with an interview process. Mumford is able to choose his head TA and strongly considers diversity when choosing this person.
Other faculty shared various characteristics that they use to select TAs: enthusiasm for the subject matter, respect for others, patience with students, familiarity with course material, interest in teaching, and above average grades.
Q: What can I do about TAs who do not prioritize their TA duties, such as grading?
A: Reese suggested making expectations very clear but acknowledged that it is a struggle when the TAs have obligations to research faculty as well as their TA duties.
Mumford responded that he checks in with his TAs every week to try and keep them on task. If they are non-responsive, he escalates the issue to the graduate committee to handle. If it continues, he will also reach out to the student's research advisor and discuss the situation with that person as well.
Pearlman suggested contacting the people who run the graduate program or the department chair for assistance. She also suggested bringing the issue up at a faculty meeting.
Amy Brusini, Senior Instructional Designer
Center for Educational Resources
Image Source: Lunch and Learn Logo, Pixabay