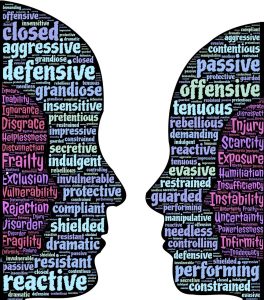 As a faculty in sociology, I often teach content about which people have strong opinions. For instance, public debates about the changing use of pronouns and Florida's "Don't Say Gay Law" are a good opportunity to apply theories on the social construction of gender and sexuality but can be flash points for students. Discussions about structural racism can be challenging when your classroom includes students hailing from diverse countries with different histories of acceptance or oppression. I also encourage students to bring current events into our discussion to exemplify concepts in class, but again, students may hold different opinions on those events. In this post, I share strategies I use or learned from others about how to facilitate conversations about sensitive or politically charged topics. 
Ground Rules 
Ground rules can be the foundation for facilitating respectful conversations that also help students feel more comfortable participating.  Ideally this is done at the start of the semester but can be done during the semester if current events require it.  
I set the tone in my class by stating on the first day that "We can attack ideas in this class, but not people." I explain there is a difference in critiquing an argument versus dismissing someone's point or groups of people more broadly. It can also help to give examples in your discipline of both productive and unproductive critiques. 
Below are ground rules I use, but it can help to search online for additional ideas. Involving students in co-creating these rules is an excellent practice as it generates buy-in and motivates their acceptance of and adherence to guiding principles. Displaying these recommendations prominently in your Canvas site or distributing them to students is a good idea as well, especially if students need reminders of these rules. The recommendations below apply to both instructors and students, though there are additional guidelines for instructors as needed.  
Support your arguments with evidence.

– Use known facts, published research, relevant readings, and previous arguments to support your argument.

 

Use "I" statements.

– It's OK to articulate

your p

erspectives, feelings, or relevant personal experiences, but don't try to speak for other people in the class. 

 

Do not generalize about groups.

– This relates to the previous point. We can make arguments with known actions or statements by groups, but we should not make overgeneralizations about them.

 

Allow students to speak without interruption.

– This requires people to listen more to others. My only caveat is that as the instructor I have the right to nudge students if they talk too long or I feel their points are drifting.

 

Listen actively.

– We need to do more than not interrupt. We need to pay attention to what is being said so we can respond appropriately. Taking written notes on what others are saying is a good way to practice active listening. 

 

Keep an open mind.

– Our goal is to learn from each other. I share that my own opinions and beliefs on numerous topics have evolved over time thanks to engaging with others in open discussions including with students in my class. Give specific examples of this when possible.

 

Name-calling, sarcasm and inflammatory accusations are not permitted.

– We need to maintain respective dialogue when we are debating ideas from different perspectives.

 

Take a break –

If the discussion becomes too heated or intense, suggest a five- to 10-minute break to allow people's minds to reset and disengage from threat mode. Getting water, a snack, or taking a short walk can all provide just enough respite to bring the temperature down in the room. 

 
Establishing ground rules and then practicing them in class, even very explicitly, can help students understand how to engage not just in class but in various situations. The academic environment may be new for them, however, and they may need guidance. Gently acknowledge comments without judgement that don't follow the ground rules. Point out your goal is to help students learn how to debate ideas in a way that facilitates open conversation.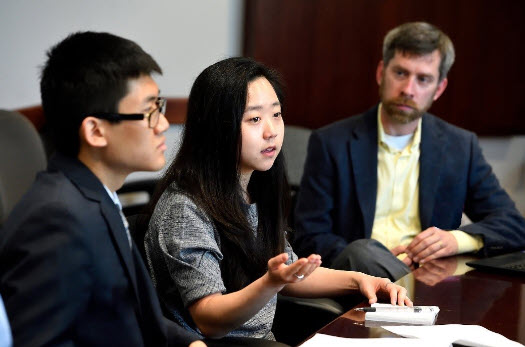 Strategies for Facilitating Conversations 
As the instructor you can leverage different strategies to facilitate open conversations. 
Be intentional about what topics you bring into the conversation

.

Consider your learning objectives when you choose topics to discuss or apply to course concepts.

 

Start discussions in small groups

to give students a safer space for initiating their discussions. Designate one person to summarize the group's discussion instead of asking each student to speak.

 

Consider assigning conversational moves in advance.

For example, "Make a comment that brings two other comments together," or "Disagree with someone respectfully, using evidence to support your claim," or "Summarize the conversation and suggest a question that still needs consideration."

 

For smaller classes,

use the round robin

format

in which each student speaks in succession and builds on the previous comments made. 

 

Include time for quiet reflection

– possibly through a short writing activity – to help students prepare their responses.

 

Choose readings and materials that present different perspectives

. This can help students understand that complex ideas can be applied in different ways and that researchers or practitioners are not always in complete agreement. 

 

If you notice conflict between students,

use assigned seats

for the whole class to provide some separation.

 
Dealing with Traumatic Events 
Even if your course does not cover sensitive or politically charged topics, there may be times when the community is affected by traumatic events. Consider changing your lesson plan as appropriate to address the situation.   
It's important to remember we learn by working through challenges whether in math, design, or textual analysis. For this reason, we should not shy away from discussing sensitive or difficult topics. The role of the instructor is to create an environment where people understand how to make arguments and feel comfortable engaging to help us understand and extend ideas or situations we study.   
Add your thoughts in the comments below. 
Mike Reese
Mike Reese is Associate Dean of the Center for Teaching Excellence and Innovation and associate teaching professor in Sociology.
Additional Resources 
Image Source: Mike Reese, Pixabay