Like many other universities nationwide, Johns Hopkins has made the decision to forgo letter grades this semester for its undergraduates. Faculty in the Krieger and Whiting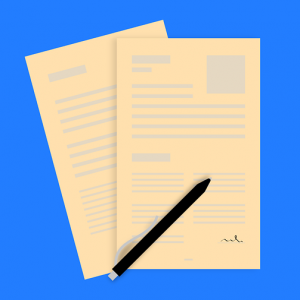 schools have been instructed to use the special designation 'S*/U*' this semester. On Friday, April 3, the Center for Educational Resources (CER) hosted an online session, "Transitioning to S/U Grading." Jessie Martin, Assistant Dean, Office of Academic Advising, and Janet Weise, Assistant Dean, Office of Undergraduate Affairs, provided an overview of JHU's updated grading policy which was followed by a question and answer sharing session, moderated by Allon Brann from the CER.  
Highlights of the grading policy for both KSAS and WSE faculty include: 
All AS and EN undergraduate students will receive S* or U* grades for the spring 

2020 

semester

. 

(The 

asterisk 

(*) distinguishes this semester from a regular S/U 

grade given during past semesters

.)

 

There will be a semester-specific transcript notation explaining that students were not eligible for a letter grade.

This applies to the AS 

and

 EN undergraduate students 

regardless of the fact that

 they may be in graduate level courses or in courses offered by other schools.

 

There will be an option to assign a grade of I/U*

Faculty may have students enrolled in their undergraduate classes who are grad students and/or from other JHU schools and therefore have different emerge

ncy grading systems. 

 
More details about the policy can be found here:
KSAS: https://krieger.jhu.edu/covid19/teaching/
WSE: https://engineering.jhu.edu/novel-coronavirus-information/faculty-undergrad-grading-faqs/
(Note: the links are different, but the information is identical for both the Krieger and Whiting Schools)

Session participants shared strategies in terms of how to move forward with grading this semester, which are summarized below:  
Consulting the students

: 

One faculty member shared how she 

consulted 

with her 

students to help decide how to move 

her course 

forward this semester. 

She

 

facilitated

 

student 

discussions 

and allowed them 

a say in how 

things would be adapted. The outcome: 

course work has 

been scaled back, but no 

ass

ess

ments 

have been

 eliminated. 

For example, instead of students turning in a full assignment, they now have to submit a 

list of bullet points highlighting the main ideas, or an outline instead of a full analysis. 

Lectures have been replaced by students working in

 

groups

 through Zoom

 and then regrouping as a full class 

to report 

out

. 

The faculty member

 has been very pleased with the results noting that because students were involved in 

the decision-making, they are working 

even 

harder

 because they chose this path. 

 




Another idea related to consulting students mentioned by a

 CER staff m

ember is to 

ask students how they are going to demonstrate that they've met the goals of the course.

 

 
Using technology to monitor students

:  

Another

 faculty member 

described how 

Zoom

 

can take attendance

, 

record

 

how many minutes students 

are

 on 

a

 call, and even how attentive they are

 during 

a

 session

. 

She also mentioned the detailed statistics provided by 

Panopto

 

(

lecture 

capture

 software

)

 

that record

s

 

which video recordings students have viewed

 and 

for how long

. 

While it

 is possible to incorporate this information into students' grades,

 this faculty member 

stated she 

prefers to use these tools in a more informal way to monitor students

 and flag those who are not engaged. 




A CER staff member

 mentioned

 additional ways faculty are using technology, including:

 
Embedding quizzes inside of 

Panopto

 as a knowledge check while watching video recordings.

 

Creating a Blackboard quiz that is dependent on students having watched a video recording or att

ended a Zoom session.
Alternate grading strategies

: 

A li

st of 

alternate grading strategies

 

shar

ed by the CER that may be useful in adjusting your approach this semester or 

in 

future semesters

.

 
Specific S/U grading approaches

: A list of 

approaches shared by the CER

that might be worth considering as you transition to S/U grading this semester.
What modifications, if any, are you making in order to shift to S/U? We encourage you to share your ideas in the comments section. 
Amy Brusini, Senior Instructional Designer
Center for Educational Resources
Image Source: Pixabay