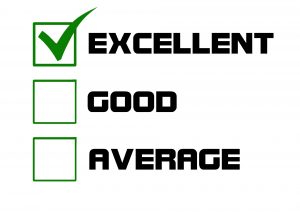 Throughout the past year and a half, instructors have made significant changes to the way they design and deliver their courses. The sudden shift to being fully remote, then hybrid, and now back to face-to-face for some courses has required instructors to rethink not only the way they teach, but also the way they assess their students. Many who have previously found success with traditional tests and exams are now seeking alternative forms of assessment, some of which are described below:
Homework assignments: Adding more weight to homework assignments is one way to take the pressure off of high stakes exams while keeping students engaged with course material. Homework assignments will vary according to the subject, but they may include answering questions from a chapter in a textbook, writing a summary of a reading or topic discussed in class, participating in an online discussion board, writing a letter, solving a problem set, etc.
Research paper:  Students can apply their knowledge by writing a research paper. To help ensure a successful outcome, a research paper can be set up as a scaffolded assignment, where students turn in different elements of the paper, such as a proposal, an outline, first and second drafts, bibliography, etc. throughout the semester, and then the cumulative work at the end.
Individual or group presentations: Student presentations can be done live for the class or prerecorded ahead of time using multimedia software (e.g., Panopto, VoiceThread) that can be viewed asynchronously. Depending on the subject matter, presentations may consist of a summary of content, a persuasive argument, a demonstration, a case study, an oral report, etc. Students can present individually or in groups.
Reflective paper or journal: Reflective exercises allow students to analyze what they have learned and experienced and how these experiences relate to their learning goals. Students develop an awareness of how they best acquire knowledge and can apply these metacognitive skills to both academic and non-academic settings. Reflective exercises can be guided or unguided and may include journaling, self-assessment, creating a concept map, writing a reflective essay, etc.
Individual or group projects: Student projects may be short-term, designed in a few weeks, or long-term, designed over an entire semester or more. If the project is longer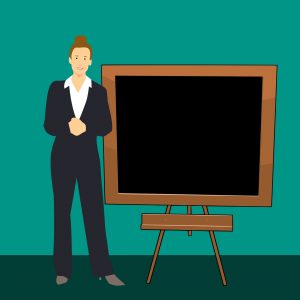 term, it may be a good idea to provide checkpoints for students to check in about their progress and make sure they are meeting deadlines. Ideas for student projects include: creating a podcast, blog, interactive website, interactive map, short film, digital simulation, how-to guide, poster, interview, infographic, etc. Depending on the circumstances, it may be possible for students to partner with a community-based organization as part of their project. Another idea is to consider allowing students to propose their own project ideas.
Online Tests and Exams: For instructors who have moved their tests online, it may be worth considering lowering the stakes of these assessments.  Instead of high-stakes midterms and finals, replace them with weekly quizzes that are weighted lower than a traditional midterm or final. Giving more frequent assessments allows for additional opportunities to provide feedback to students and help them reach their goals successfully. To reduce the potential for cheating, include questions that are unique and require higher-level critical thinking. Another consideration is to allow at least some of the quizzes to be open-book.
It's worth noting that offering students a variety of ways to demonstrate their knowledge aligns with the principles of universal design for learning (UDL). Going beyond traditional tests and exams helps to ensure that all learners have an opportunity to show what they have learned in a way that works best for them. If you're looking for more ideas, here are a few sites containing additional alternative assessment strategies:
https://www.scholarlyteacher.com/post/alternatives-to-the-traditional-exam-as-measures-of-student-learning-outcomes
https://teaching.berkeley.edu/resources/course-design-guide/design-effective-assessments/alternatives-traditional-testing
https://cei.umn.edu/alternative-assessment-strategies
Amy Brusini, Senior Instructional Designer
Center for Educational Resources
Image Source: Pixabay